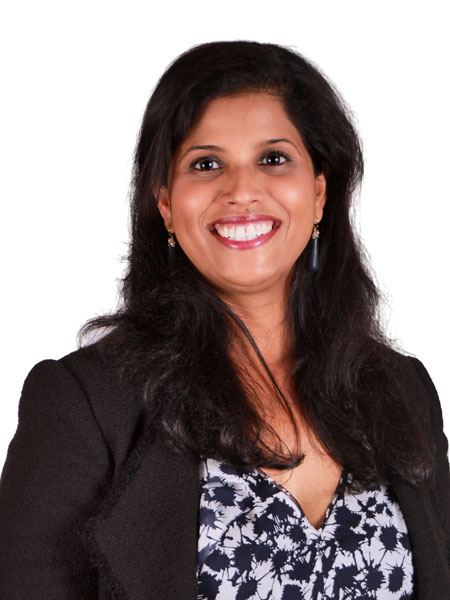 Dr. Neelima Chiru
Dr. Chiru graduated from theBoston University Henry M. Goldman School of Dental Medicine in 2001 and completed her undergraduate studies in India at the SDM College of Dental Sciences in Dharwad. She has also received advanced training and ceritification in dental implants and implantology, completing a two-year MaxiCourse, and in orthodontics, including a training course that lasted over a year. Every year, she maintains her education by attending classes relating to implants, braces and cosmetic dentistry. Dr. Chiru has been in Atlanta for 10 years and prior to that, she practiced in Chicago for seven years. In Chicago, she received the Presidents Award for the South Suburban Dental Society. Dr. Chiru is a member of the American Dental Association®, Group Dental Service, the Northern District Dental Society and the Indian Dental Society. As a dentist, she prides herself in providing the best comprehensive dental care to her patients. Dr. Chiru and her husband, Kumar, have a daughter and son. She also loves to read, hike and travel.
Meet Our Team
At Complete Dental of Atlanta, our team members go above and beyond to make sure their patients feel cared for. They are friendly and speak to patients on a more personal level, as our team members are patients themselves. Our patients find our team more trustworthy because our team brings their own children to have their dental care done by Dr. Chiru. At our practice, we are one big family, and we love caring for all smiles! We look forward to seeing you at an appointment with one of our dentist in Tucker, Georgia.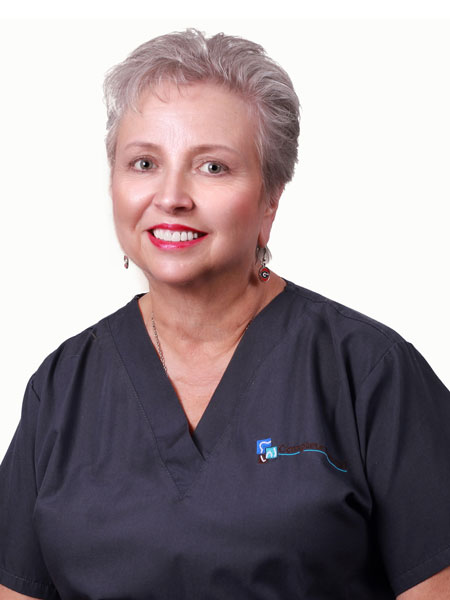 Kay – Hygienist
Kay has been with Complete Dental of Atlanta for 29 years. She loves working for Dr. Chiru, and absolutely loves our team. Kay loves our patients, and thinks of them as dear friends. She works closely with our team to ensure that each patient who visit our office is well taken care of. Kay has been marred for 34 years, and has 2 daughters and 6 grandchildren. Outside of the office, she loves to cook, read, garden, and play with her grandchildren. She is also a novice photographer.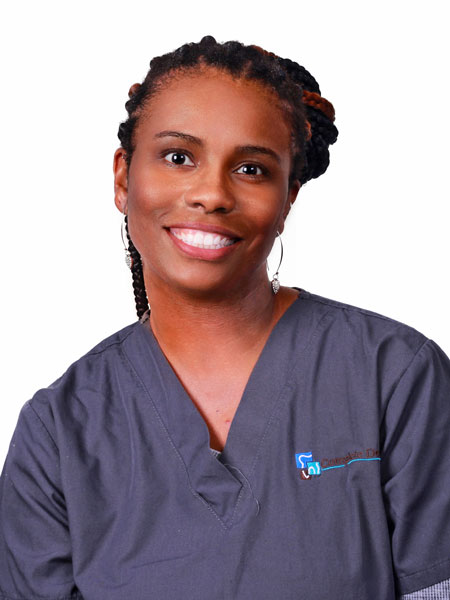 Camille – Assistant
Camille joined our team in 2010 after gradtuating from Dental Assistant school in 1998 in Buffalo, NY. To Camille, she works with a phenomenal group of people that make work enjoyable and rewarding. She also looks forward to seeing her patients and helping them to feel at ease. She is the best team player she can be by helping in all areas needed and making sure her patients are comfortable and knowledgable of the service needed. Camille is married and has 5 children: Lasharice, Matthew, Camren, Derrick, and Jaylen. She also has 3 grandchildren and enjoys traveling, reading, and music.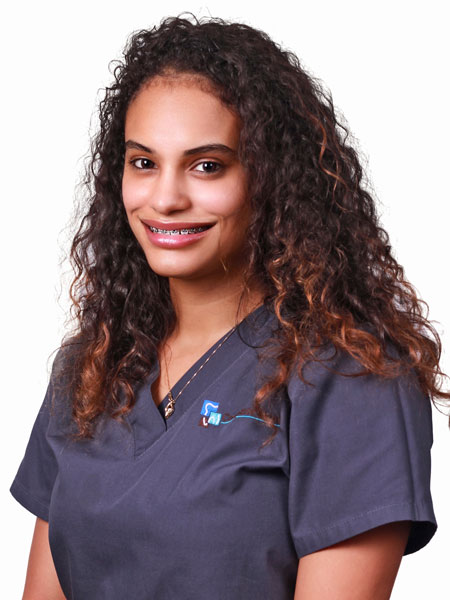 Nina – Personal Assistant
Nina has been with our practice since 2014 and is Dr. Chiru's personal assistant and also functions as one of our dental assistants. She graduated and earned her degree from Everest Institute. She loves the atmosphere at our office, our team, and most of all our awesome dentist! By developing a relationship with our patients, Nina helps them to feel at home and want to come back. She provides every individual with the best service possible. Nina enjoys the atmosphere, her other team members, the patients, and most of all, our awesome dentist. Nina has a large family (she is one of 5) and a toddler son. Outside of the office, she loves spending time with her family and taking her son to experience new things.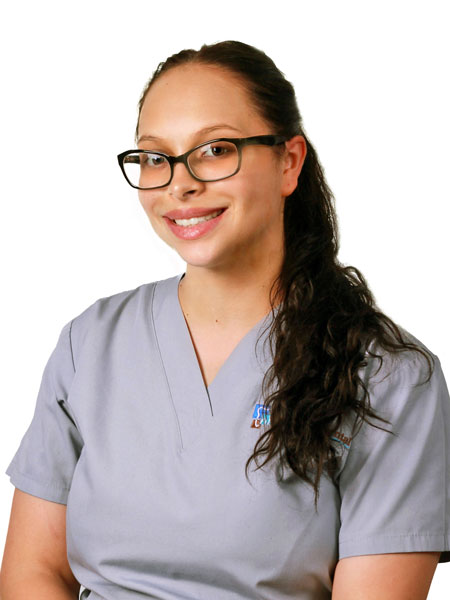 Brandy – Front Desk
Brandy has been with our team for 1 year. She attended Everest for Dental Assisting, and works hard to help keep our office running smoothly by scheduling appointments, checking insurances, and overseeing payments. She loves our teamwork and stress-free environment. Brandy and her husband of 4 years have 4 children, 3 boys and 1 girl. Her hobbies include taking care of her children and spending time with her family.